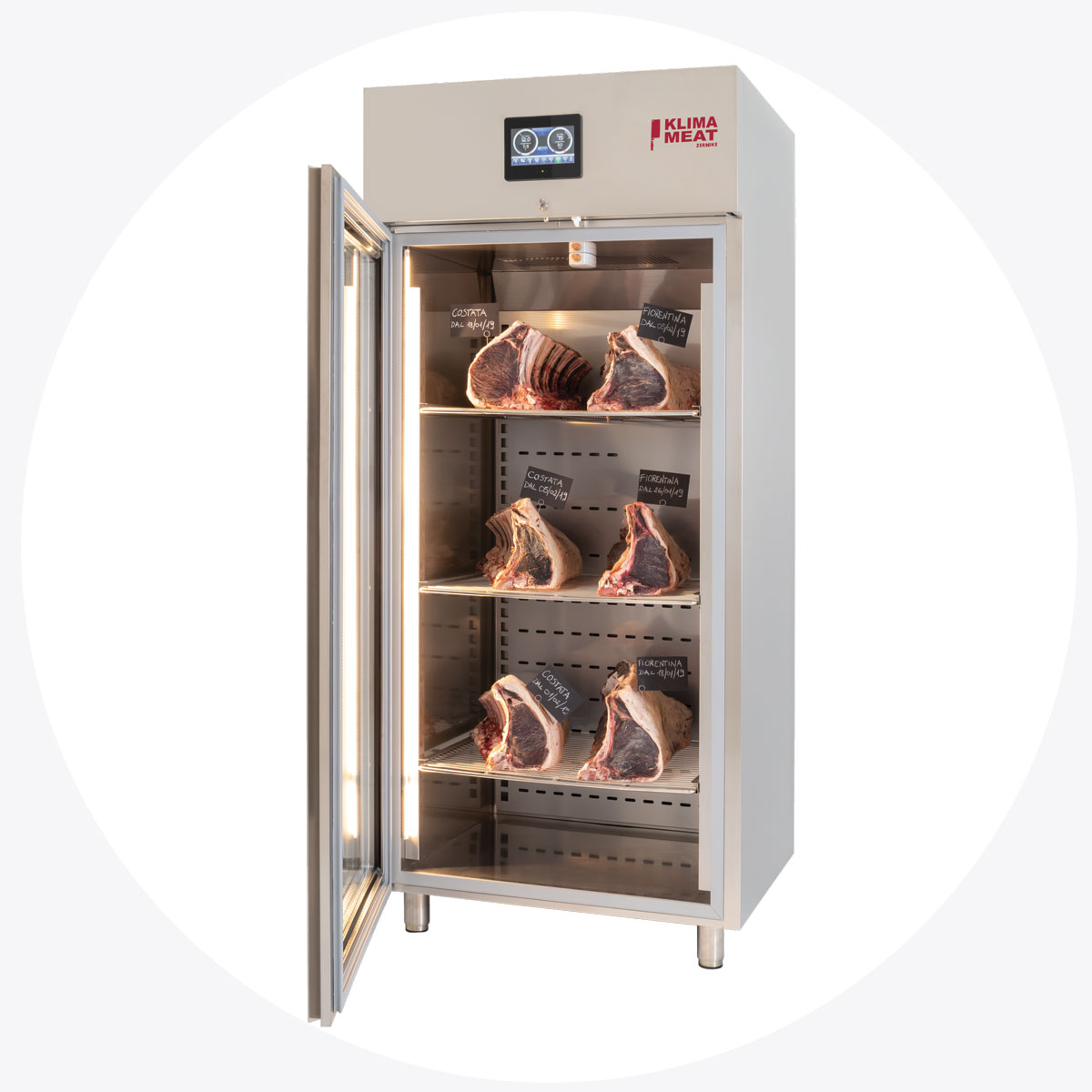 Starting from € 4.500,00
Check out the prices of the 500 line, designed for small businesses. Go to prices

A cutting-edge technology for the best patented dry-ager on the market.
With Klima Meat we won a great challenge: to allow anyone to carry out a quality dry-aging in perfect biosecurity.
Our dry aging cabinets have a very intuitive technology that combines all our patents on ventilation, sanitation and oxygenation of meat.
Two patents made in Italy for a perfect dry-aging
Klima Meat is a dry-aging cabinet completely designed and manufactured in Italy using high quality components and a cutting-edge technology.
Built in AISI 304 stainless steel (suitable for contact with food in compliance with CE legislation), insulated with cyclopentane to ensure maximum thermal insulation, Klima Meat is equipped with patents that make it unique on the market.
Through a customized control unit, with intuitive commands and icons, it is very easy to manage all the parameters such as temperature, humidity, oxygenation and ventilation. Anybody can now start to dry-age meat by himself.
On the aesthetic side, the KLIMA cabinets are really beautiful but the thing that I appreciate most is the possibility of being able to totally…
read more
Klima Meat allows us to obtain a dry aging process in perfect bio-safety, eliminating the growth of mold and increasing the shelf-life of the food.…
read more
By dry aging process the time makes quality. KLIMA MEAT allows me to manage time in the best way and to obtain long aging, even…
read more
Thanks to KLIMA MEAT we are the first chain of supermarkets in Russia that can offer its customers high quality dry aged meat.
The patented "V-O" air flow system is a unique technology. This system is one of key point that makes Klima Meat the most innovative dry-aging cabinet in this industry.
The air is conveyed both horizontally and vertically throughout the cabinet, covering homogeneously the meat and creating the perfect microclimate that allows you to maintain constant temperature and humidity in every part of the cabinet. The asymmetrical forometry of the ventilation panel has been developed with the help of anemometers, in order to achieve the best drying process of all the products placed inside.
Patented ventilation allows you to:
Avoid to handle manually the meat inside the cabinet during the dry-aging process, with obvious advantages in the organization of work;
Reduce the waste that would be caused by frequent trimming of the loins placed in the lowest part of the cabinet, where a lack of ventilation would lead to greater humidity (more wet and moldy meat) and therefore a greater quantity of food to be trimmed.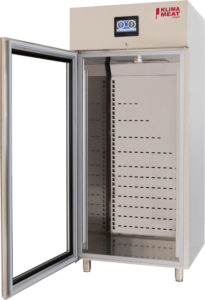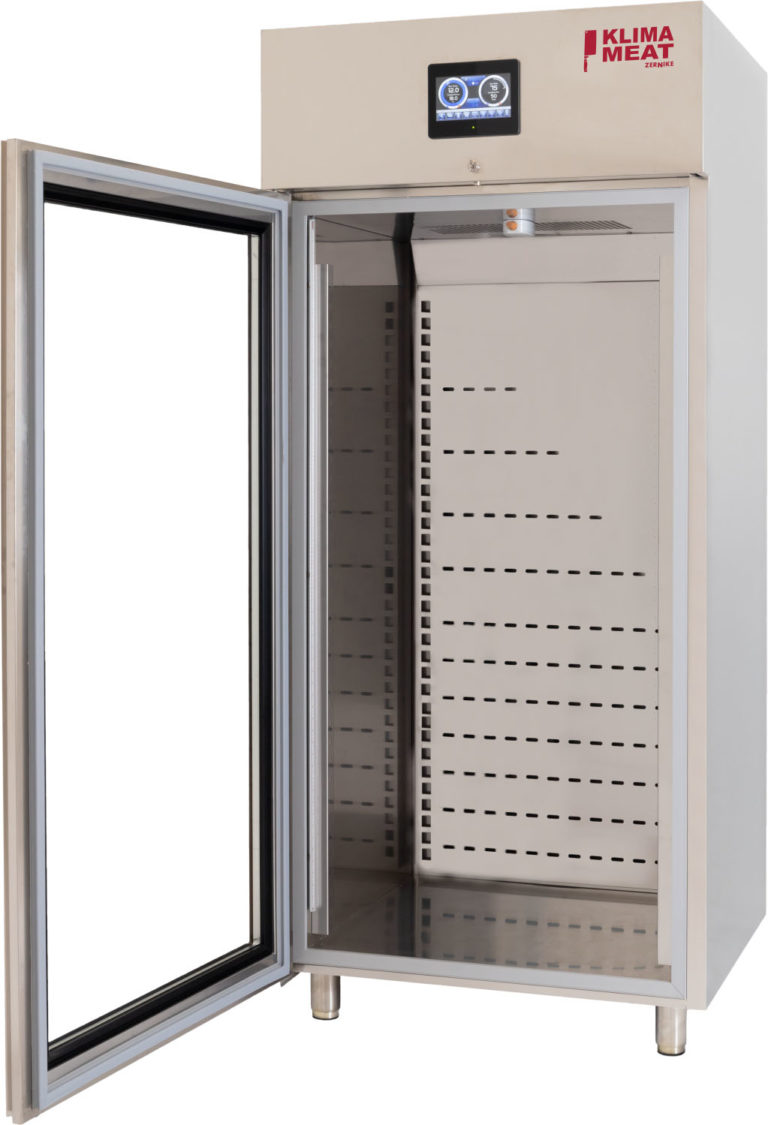 All Klima Meat include Oxigenklima technology as standard, a patented device that uses the natural sanitizing power of the active oxygen to obtain a dry-aging process in perfect biosecurity.
With Oxigenklima is possible:
To reduce and keep under control the presence of bacteria and molds;
To eliminate bad smells, generated during the dry-aging process, that could get out of the cabinet every time the door is open. A 2 months dry-aged meat inside Klima Meat will still emit fresh smell;
To avoid dangerous contaminations among different cuts which have uneven starting conditions (different supplier, different dry-aging period, different kind of meat, etc.);
To sanitize, without using any chemical product, even the most difficult areas to reach manually, such as the internal ventilation duct and the parts of the refrigeration unit;
To oxygenate the meat, injecting into the cabinet pure oxygen, in a constantly and automated way.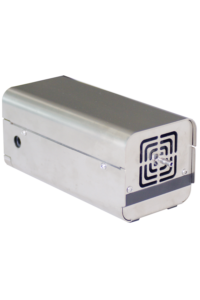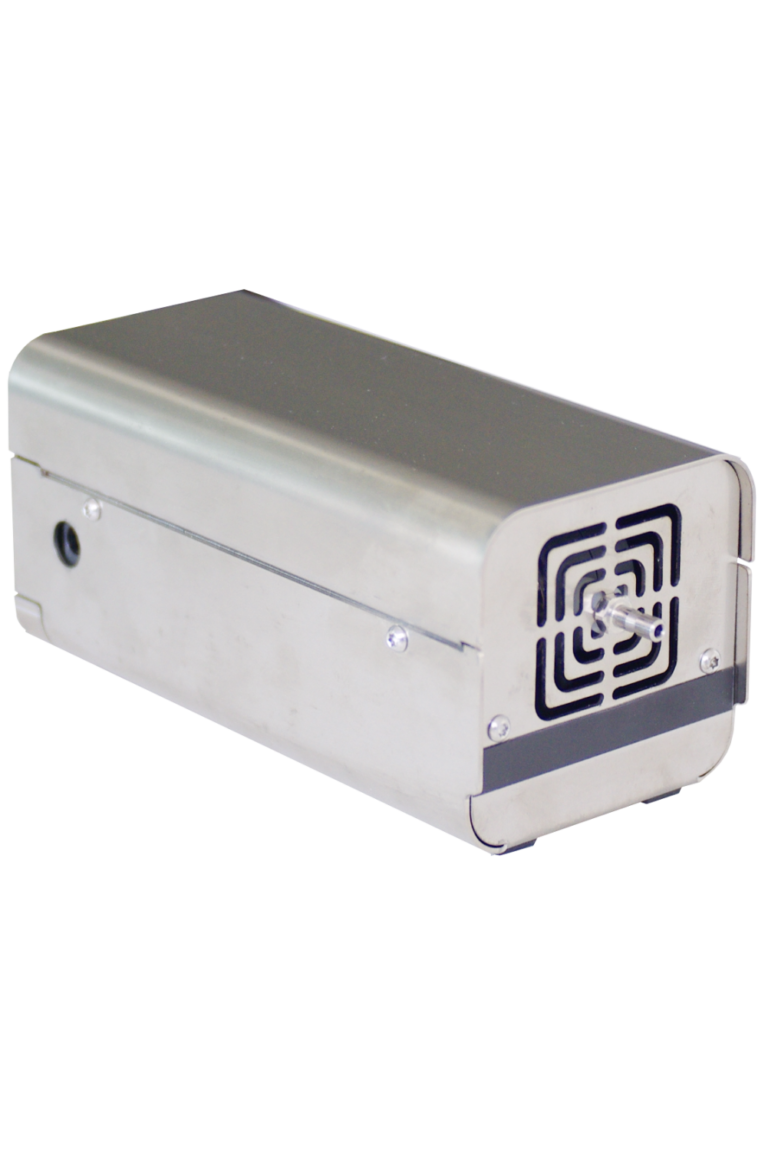 Why choose Klima Meat to short the meat
Choose KLIMA MEAT to save money
Klima Meat fully reflects the Zernike philosophy. Our dry-aging cabinet is a machine engineered to optimize all resources: energy, time and money.
An adequate insulation of the walls with cyclopentane ensures low energy dispersion.
The tropicalized refrigeration unit, in climate class 5, is highly efficient and uses R290 gas, the most efficient and environmentally friendly gas on the market.
The refrigerating groups generally used in the market consume much more than ours: this turns into higher management costs for the customer. Furthermore, remember that R404 gas will be prohibited from 2020.
Defrosting is made using hot gas to reduce times and energy consumption.
The internal LED lights do not change the internal temperature of the chamber because they do not heat up. Furthermore they last three times longer than traditional lighting systems.
Thanks to the technology used, Klima Meat has a greater internal capacity compared with other similar products. The internal space has been optimized as much as possible installing an evaporator on the top of the cabinet. Having more space to dry-age meat increases the profit for the user.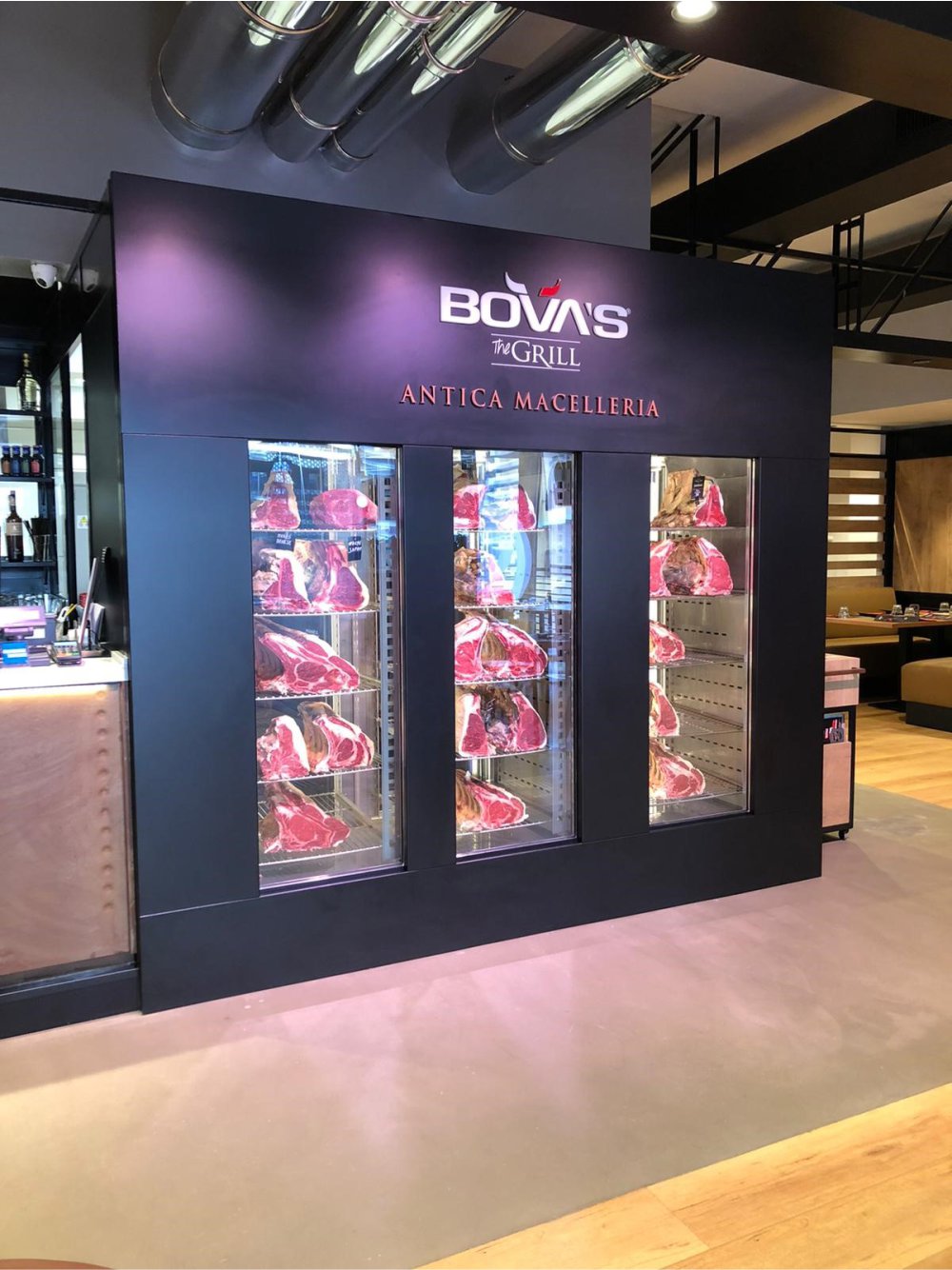 Choose KLIMA MEAT to earn
Klima Meat is for anyone who wants to earn more money offering his customers a product with added value.
Any restaurateur or butcher can install our dry-aging cabinet: in a small space and with a small investment they can dry-age meat on their own, experiencing different durations.
Which are the benefits?
To have the maximum control over the quality of the meat offered to the customers;
To offer dry-aged meat at a higher price than that of fresh meat;
No longer be bound to the purchase of meat already dry-aged by the supplier;
To have a dry-age cabinet that also works as a furnishing accessory to give the environment personality and character.
Earnings are guaranteed with KLIMA MEAT.

Choose KLIMA MEAT to store
Klima Meat Easy 500 represents the latest innovation in the world of aging.
The ergonomic design, the technology used and the versatility of its programs allow the user to have a professional cabinet, capable not only of aging but also of storing already matured and ready-to-eat meats.
Thanks to the patents of Klima Meat Easy 500 it will now be possible to manage even small quantities of meat in total biosecurity according to the needs of the moment, avoiding cross-contamination between aging cuts and ready-made t-bones.
The black paint, the compact dimensions and its features make this model ideal for those restaurateurs who, while approaching the world of aging and conservation for the first time, are not willing to compromise in terms of design and quality.
Do you agree that innovation means improving the life of workers?
If you are a chef, a butcher or a small farmer, now you can manage independently and easily a very important phase to obtain high quality meat. In fact Klima Meat System has been designed to make the dry-aging process easy to achieve for everyone. We have created a control unit that guides the user with confidence in the choice and in the customization of the programs. Thanks to the datalogger there is a constant monitoring of the dry-aging parameters in order to never experience bad surprises. Simplicity, accuracy and versatility of the control unit allow to handle decimals of temperature and humidity. Parameters that, combined with the patented oxygenation and ventilation systems, create the perfect and safe climate for any type of dry-aging process.
No instruction manuals are needed to use the Klima Meat System!
The touch screen display is very intuitive and easy to use thanks to graphic icons created exclusively for the Klima Meat System cabinets. You will find the programs already set and you will just have to select the desired icon to execute them. You will be also able to modify the recipes and create your own program, editing every single phase of the process.
CHOOSE YOUR VERSION OF KLIMA MEAT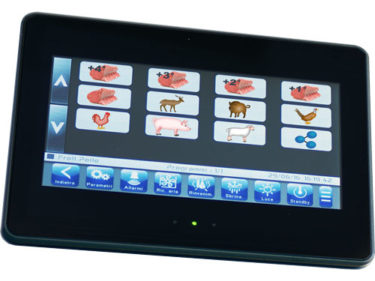 The top of the range
KLIMA MEAT SYSTEM
Designed for those who want to have the maximum of technology and quality that the market can offer.
Patented oxygenation system, to preserve meat from mold and to sanitize the cabinet without using chemicals;
Patented "V-O" ventilation system, to allow uniform and controlled drying on all the meat placed inside;
Humidity generator (water load required), to be able to experiment different types of maturation, in particular longer dry-aging with more structured meats;
Touch screen control display with intuitive graphic icons customized by Zernike;
Furnishing accessory for your environment: also available in elegant black colour with a glass back for a total view through the cabinet.
The cabinet for everyone
KLIMA MEAT EASY
Designed for those who want to obtain a perfect dry-aging in biosecurity, but at the same time do not want to make an investment too expensive.
Patented oxygenation system, to preserve meat from mold and to sanitize the cabinet without using chemicals;
Patented "V-O" ventilation system, to allow uniform and controlled drying on all the meat placed inside;
Without humidity generator (no water load required) to dry-age young animals for shorter periods;
Digital control device (no touch screen) to be able to select the desired program.
CHOOSE THE MOST SUITABLE DIMENSION FOR YOUR PRODUCTION
FOR WHO WANTS TO APPROACH THE WORLD OF DRY-AGING WITHOUT BEING TIED TO LARGE NUMBERS
The 700 liter is ideal for those who want to start dry-aging meat on his own, avoiding a big investment.
Capacity: min 50kg – max 130kg
FOR WHO LOVES BALANCE AND ELEGANCE OF SHAPES

The 900 liter represents the perfect compromise between dimension and productivity, with balanced lines and a size slightly greater than the 700 liter.
Capacity: min 60kg – max 180kg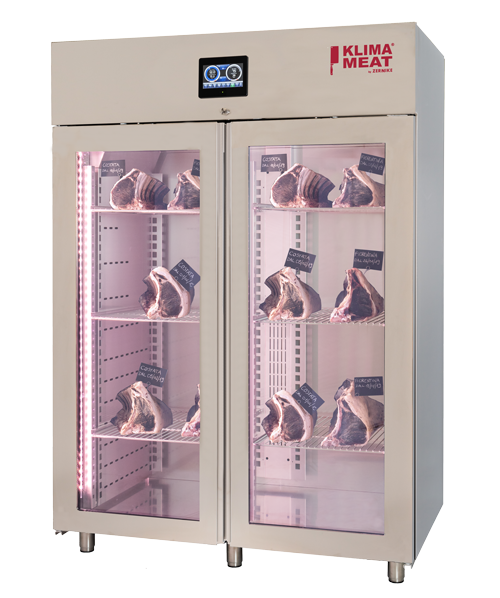 FOR WHO WANTS TO PRODUCE WITHOUT LIMITS
The 1500 liter is often installed in butchers or large restaurants, where productivity is the main element to be taken into consideration.
Capacity: min 100kg – max 260kg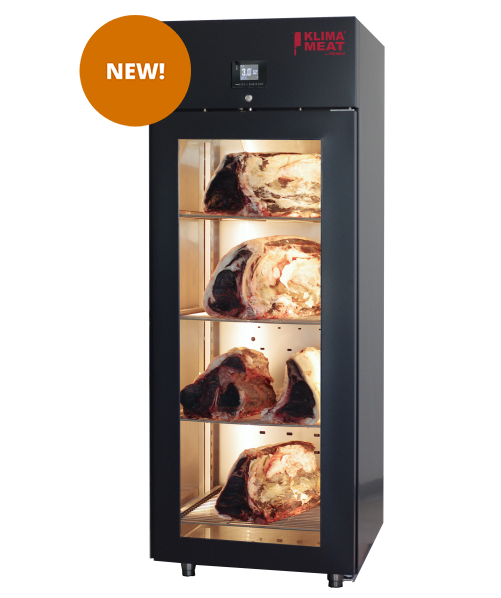 FOR THOSE WHO WANT A COMPACT AND ELEGANT PRODUCT

The new 500-liter shell, thanks to its versatility, allows even small quantities of meat to be managed, stored and aged in total safety.
Capacity: min 40kg – max 100kg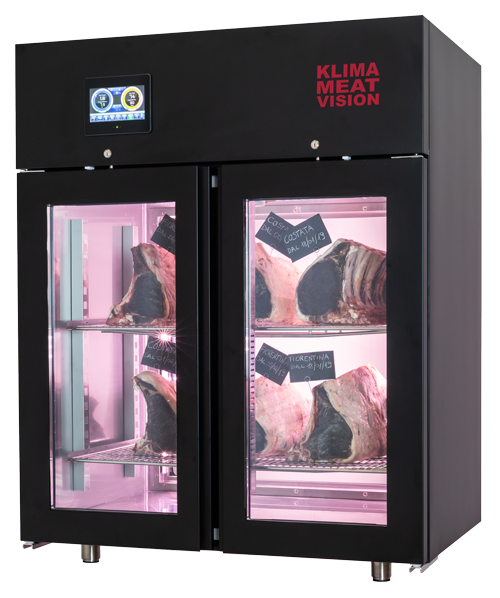 FOR WHO WANTS AN ALTERNATIVE TO TRADITIONAL SHAPES
Klima Meat Vision is a dry-aging cabinet with innovative lines, designed for those who do not have enough space to accommodate a dry-aging cabinet with traditional dimensions, in particular in terms of height. With more contained shapes, this unit can be positioned in the center of the restaurant room or on a counter. All this without limiting the storage capacity.
Capacity: min 60kg – max 120kg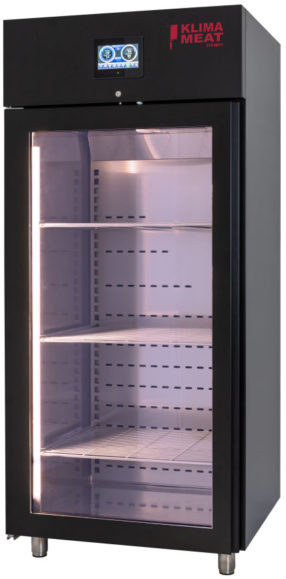 The elegant
KLIMA MEAT BLACK
Do you have small space in the kitchen or in your lab?
To be integrated perfectly in your environment, the System version of our Klima Meat can be also available in the brand new matte black colour.
By combining style, quality and simplicity, our dry-aging cabinet can be placed in the dining room in front of customers, becoming a point of attraction in your local.
The professional
KLIMA MEAT STEEL
Classic but not trivial, Klima Meat System in steel version is an evergreen.
The rigor and practicality of steel are perfect characteristics for a work environment such as a kitchen or a laboratory.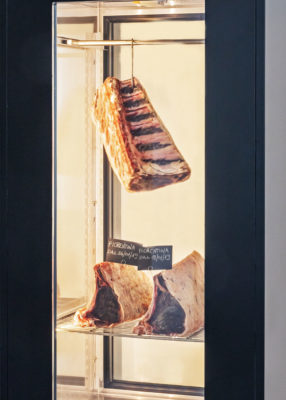 The transparency of glass
KLIMA MEAT DOUBLE
The brand new Klima Meat with glass back is a plus that can be used in your environment. Positioned in the right place, the not openable glass back offers the customer visibility and choice on the different cuts of meat placed inside the cabinet. At the same time, the opposite side with opening door remains of practical use for the operator.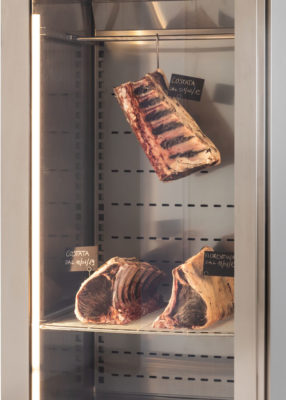 The power of steel
KLIMA MEAT
Klima Meat with steel back is designed for those who do not have particular exhibition needs.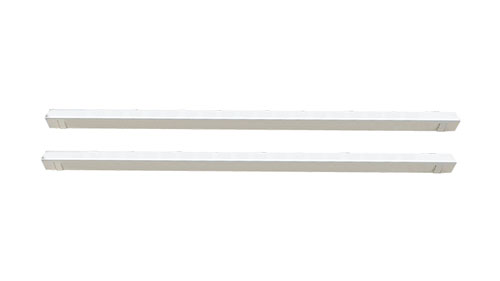 Inox couple rails with anti-overturning system. Easy to handle and move.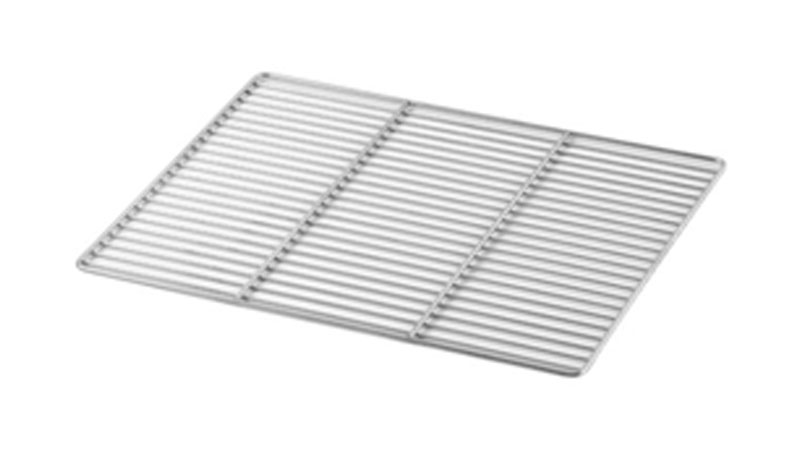 The grid is an optimal support surface to allow humidity and ventilation to reach all the meat.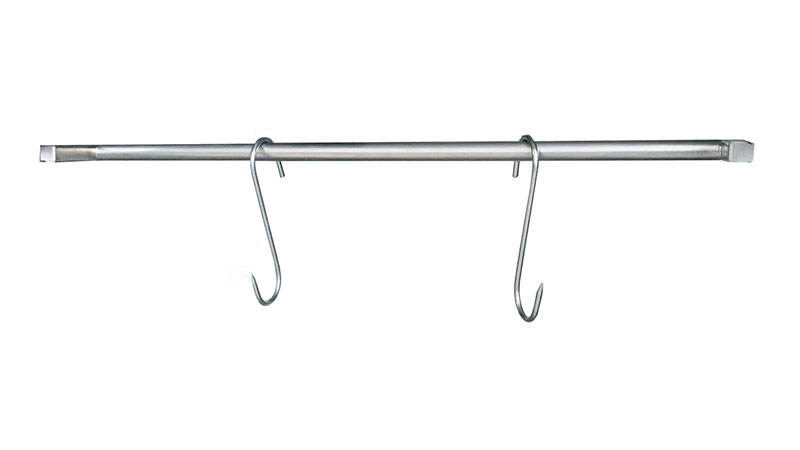 Stainless steel hook system with two sliding hooks for hanging the loins.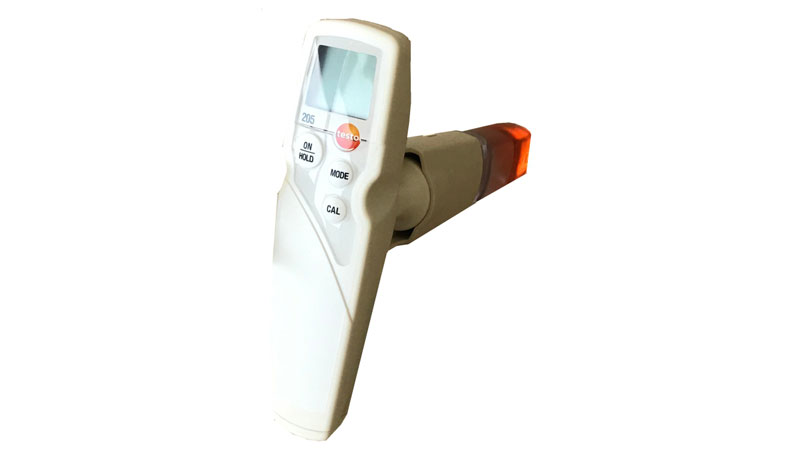 External pH tester with case, for maximum flexibility and reliability.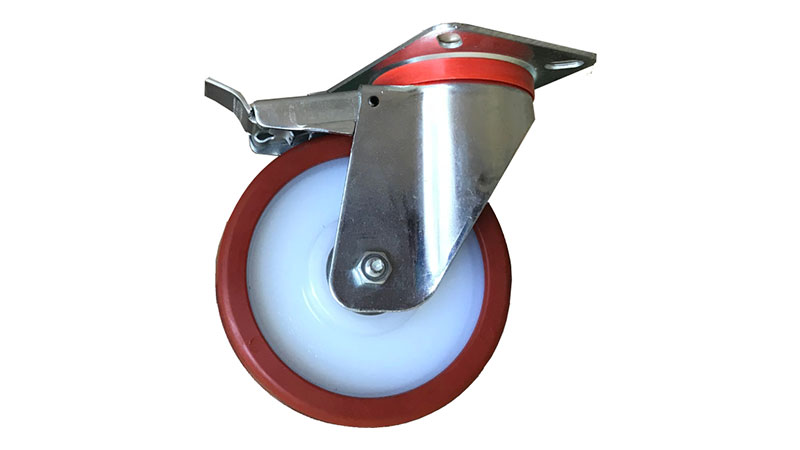 Wheel kit with bearing (one with brake).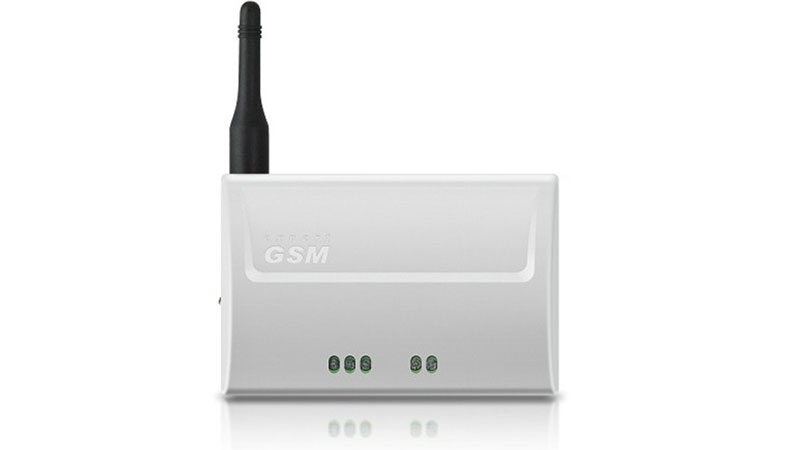 Module for sending alarm call and anomaly signalling.
*Available only for System models
REQUEST INFORMATION
Fill out the form below to receive answers to your questions or to request a quote, without obligation!